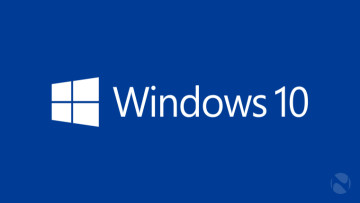 Something funny happened on the way to Windows 9. Ever since the introduction of Windows 8 and the release of 8.1, I've been concerned about the corporate users. More specifically, how such a large user base was going to be convinced to jump from the rock solid Windows 7 to the next version. I'm relieved and a little surprised to see how well they appear to be handling the mess they created with the tiles (metro) interface. I love the concept for touch based computing (such as tablets and hybrid laptops). The corporate users that I saw using Windows 8 lost a lot of productivity. Windows 8, without a touchscreen, added extra clicks to some basic functions and completely undid all the years of training end users to hit the start button to find things.
Windows 10
The technical preview is available right now to download! I'd suggest you sign up for the Windows Insider Program and load Windows 10 technical preview as a virtual machine (VM) using VMware workstation 10 (soon to be 11) or using Microsoft's HyperV.
Features
– Start button is back!
– Tiles now appear next to the start menu and can be re-sized
– OS detects the hardware and turns on tablet mode if the keyboard is disconnected (great for hybrids)
– The command prompt has been reworked to make keyboard commands work like you expect they to (Think Ctrl-C and Ctrl-V and so forth).
We're testing Windows 10 in the next few weeks. Additional observations will follow.