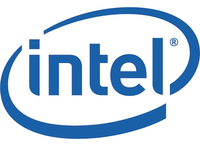 It feels like the Broadwell platform just arrived and already we're off reading up on Skylake and trying to fully understand what the upcoming plateform is going to be like. Here's what we know. You can find a lot of information from various documents released by Intel.
Quick Specs
Process: 14nm
Cores: 4
Chipset: 100-series (Sunrise Point)
Socket: LGA 1151
RAM: DDR4
Release: 2015
The highlights that most of us care about are things like the southbridge. The 8 PCI 2.0 Channels will now be 20 PCI 3.0 channels. This will add support for 3 PCI-E devices. M.2 and SATA express will be available on the shared PCI-E channel.
EIST: Enhanced Intel Speedstep Technology. This will allow the memory to accelerate in much the same manner as is currently supported by the processor.
eSPI: The enhanced Serial Peripheral Interface replaces EC/BMC/SIO communications over LPC (Low Pin Count). It's basically a more efficieint architecture for the SPI flash controller. This should bring more efficiency to the SM Bus controller and the power management controller.
IMVP8: replaces the VR12.5 standard. IMVP8 is already in use in mobility processors.
xHCI based installation only.
So what does this have to do with Windows 7?
This platform does NOT support EHCI. This means that Windows 7 will be, shall we say, challenging to install. To elaborate, here's a bunch of pains we can look forward to:
Installing Windows 7 from a USB 2.0 keywon't work
Installing Windows 7 from a CD/DVD will work but it won't see your USB 2.0 keyboard and mouse
So the easiest way will be to make sure your brand new motherboard has legacy PS/2 ports for your keyboard and mouse while you use a legacy DVD drive. LOL
Obviously we'll all be embracing Windows 10 or sticking to the slightly less appealing Windows 8.1.
-CTOBOB
Exact dates and specifications are subject to change and are my speculations based on our research.