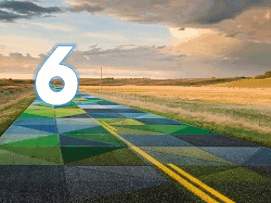 There's been an assortment of events, videos and articles about the launch of vSphere ESXi 6.0 from VMware. Being the virtualization fan that I am I confess I've been taking the version out for a spin since the beta.
I thought of doing the Pros and Cons to be different, but the Con side would be rather thin. As you can imagine Vmware continues to push the limits by allowing more of pretty much everything you can think of.
The good news (according to CTOBOB):
The "Legacy" vSphere client is still included and, as far as I can tell, has all the features (and limitations) of the vSphere Client that came with 5.5 update 2. That is to say, it works wonderfully well until the time you decide to use or modify version 9 and above VMs. Everything will work up to version 8. 9 and above are read only. This means that any feature available only to version 9 and above must be handled by the browser based client. I'm not a fan of the browser based solution but I totally understand why they are moving in that direction.
The features that need version 9 and above include:
SATA controllers
GPU 3D
vFlash settings
SR-IOV
Other note worth updates:
Support for NFS version 4.1 (on such devices as NAS)
Check out VMware's site for complete specs about the new hypervisor and vcenter.