CTOBOB TECHNOLOGY PODCAST talks about CASL Canada's new Anti-Spam Legislation with Peter Clausi
CTOBOB TECHNOLOGY PODCAST
Host: Bob Pellerin
Guest: Peter Clausi, , B.A., J.D.
Topic: BYOD
Description

In this 17th episode of CTOBOB podcast Bob Pellerin discusses Canada's new Anti-Spam Legislation, known as CASL with Peter M. Clausi.This law affects not only every Canadian individual and Corporation, but also impacts multinationals as well as anyone doing business with Canadians.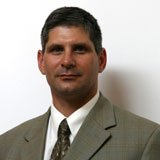 This podcast may not be re-broadcast for corporate use without permission.

Podcast: Play in new window | Download | Embed
Subscribe: Apple Podcasts | Android | RSS