Intel just released the all new Xeon E5-2600 series processors. These processors replace the V2 branded predecesors. They add more processing power for the buck as well as a series of updates including memory to power consumption.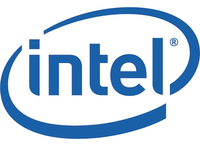 Highlights of the new platform
Supports dual processors with 4 to 18 cores
Socket R3
4x DDR4 channels (1333, 1600, 1866 (2DPC), 2133 (1 DPC) RDIMM, LRDIMM
PCIe 3.0
DMI2 (4 lanes)
10x SATA3 ports
Fortville (40GbE), Springfield (1GbE)
These slides highlight the new memory DDR4 vs the older DDR3. More speed, less power.